My Cars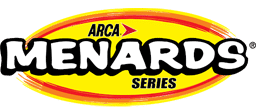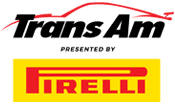 Every time I arrive at the track, I get excited. There is nothing else like it for me. I know the game is on and I can't wait to suit up and get in the car. I live for the moment when I flick down my visor and press on the gas. It's all consuming the level of concentration necessary takes you to another world and everything else just melts away.
All my cars are exciting to drive Legends, Trans Am, WRL or my truck and I look forward to getting in any of them and I look forward to every lap. They are all different, take different styles to drive and I learn something every time I go out.
My Legends car is special to me because it's where I started. I love driving it. It's fast, fun and the competition is hectic to say the least. Legends is something I hope to always return to each winter. This year I'm doing the Legends Nationals at Dominion Raceway the end of October. It will be my first time competing on an oval at the national level, and I'm looking forward to it.
New for this season is the Hammer-Motorsports Audi TCR car for the WRL Endurance series. The Audi RS3 LMS is a completely new experience. Endurance racing is also new to me, as is sharing the car with other drivers. But like everything else I race, the car, the series and the team are fantastic. Hammer-Motorsports is a past series champion and the team wins on a regular basis.
The Audi is super hi-tech and it's the first car I've raced with paddle shifters, ABS, and traction control. The ABS and traction control are adjustable inside the car, so it gives me more tools as the race goes on or the weather changes. The Next Gen NASCAR Cup cars will have some of these tools, so it good for me to get some experience using them.
Endurance racing is also super fun. There is a lot of strategy, such as when to pit, when to put tires on and when to make our driver changes — it all makes a difference. WRL races are a minimum of eight hours, and at most races we run on both Saturday and Sunday, so we get a ton of track time.
My Trans Am TA2 Mustang just exudes cool. I love how it looks, and everyone loves that car. Road racing is a thrill. Left, right, up hill, down hill, it's like you are going someplace. The field is full of top racers from NASCAR, IMSA and IndyCar. With NASCAR racing more and more on road courses, we looked to Trans Am to get the experience I will need.
Racing in Trans Am, has given me great experience on the most famous tracks in America. Road Atlanta, Sebring, Mid-Ohio, Watkins Glen, Road America, Laguna Seca, Daytona, and Circuit of the Americas are all on the schedule. After a year off, I'm looking forward to being back in my TA2 car!
This year, I've moved from the ARCA Menards series to NASCAR's Camping World Truck series and, honestly, it's been a challenge. Because of the current COVID protocols in place there is no practice or qualifying. I took the green flag on the Daytona Road Course with my only experience driving the truck being from the time it took to drive from garage to pitlane – and it was raining. I'm so glad I raced Trans Am there! My racing there in Trans Am immediately put me on the same level as the regular drivers in the truck series.
If you follow me on Instagram or here on my website, you know that with my first team I had a string of mechanical issues. Despite my struggles, I must thank the Reaum Brothers for giving me my start, something I'm extremely thankful for and I wish the team all the best.
The big news is I'm now driving with Niece Motorsports, and for the first time, I'm in a Chevrolet Silverado. The team's history speaks for itself. They have multiple wins and are always a challenger for the championship. My first two races with Niece at Darlington, "The Track too Tough to Tame," and the infamous Bristol track have been exceptional.
With Niece and Chevrolet, I've found my pace. The truck is really good, and Chevrolet has been fantastic providing me as much time in their simulator as possible. We were competitive right from the start, and I know there is more to come!
There is big news coming for 2022, as I will be running the full season in Camping World Trucks and contending for Rookie of the Year. Be sure to follow me on Instagram and here — it's going to be a great ride!
No.12 AUTOParkit Bill McAnally Racing Toyota Camry
Engine
Rouch Yates Toyota
358 Cubic Inches
650 Horse Power
750 Holley Carb
Drive Train
G Force 4-Speed Transmission
G Force 9″ Ford Rear End
Chassis
Kyle Bush Motorsports Chassis
Penske Shocks by Harry Reed
AP Racing Brakes
Turn One Steering
Weight: 2830 Lbs
No. 52 AUTOParkit, Silver Hare Racing, Ford Mustang
Engine
Koury Ford
377 Cubic Inches
510 Horse Power
Holley EFI
Drive Train
Andrews 4-Speed Transmission
Winters Quick Change Rear End
Chassis
Mike Chope Chassis
Penske Shocks
Wilwood Brakes
Sweet Steering
Weight: 2830 Lbs