My Cars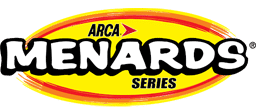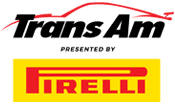 Every time I walk in a track's gate I get excited. There is nothing else like it for me. I know the game is on and I can't wait to suit up and get in the car. I truly live for that moment when I flick down my visor and press on the gas. It's all consuming and the level of concentration necessary takes you to another world, everything else just melts away.
Both of my cars are exciting to drive. My BMR Toyota Camry is just amazing. Short track racing is so intense and the competition is incredibly stiff. We're all track champions and track record holders or we would not be here. Some of my best friends and biggest competitors are here, and I love that. We're all about the same age, and we all share the dream of making it to NASCAR Cup. In ARCA we race on all kinds of tracks, short ovals, big ovals, and road courses. Phoenix and Sonoma we race with Cup and at Gateway we'll race with Indycar, and the Truck series. It's hardly grass roots racing. At many of the short tracks we're the biggest race of the year and the fans come out in droves to see us. I have to thank Toyota for their support, it's fantastic to be a part of their and Bill McAnally's ARCA West program.
My Trans Am TA2 Mustang just reeks of cool. I love how it looks, and everyone loves that car. Road Racing is a thrill. Left, right, up-hill, down-hill, it's like you are going someplace. The field is full of top racers from NASCAR, IMSA and IndyCar. With NASCAR racing on more and more road courses we looked to Trans Am to get the experience I will need. Trans Am has allowed me to race on some of the most famous tracks not just in the U.S. but the world. Road Atlanta, Sebring, Mid-Ohio, Watkins Glenn, Road America, Laguna Seca, Daytona, and Circuit of the Americas are all on the schedule. Being in these paddocks where the greatest drivers of all time have raced is just amazing… Detroit Grand Prix is super cool. We race on the same weekend with Indycar and IMSA, there are tens of thousands of spectators, and they all love Trans Am!
No.12 AUTOParkit Bill McAnally Racing Toyota Camry
Engine
Rouch Yates Toyota
358 Cubic Inches
650 Horse Power
750 Holley Carb
Drive Train
G Force 4-Speed Transmission
G Force 9″ Ford Rear End
Chassis
Kyle Bush Motorsports Chassis
Penske Shocks by Harry Reed
AP Racing Brakes
Turn One Steering
Weight: 2830 Lbs
No. 52 AUTOParkit, Silver Hare Racing, Ford Mustang
Engine
Koury Ford
377 Cubic Inches
510 Horse Power
Holley EFI
Drive Train
Andrews 4-Speed Transmission
Winters Quick Change Rear End
Chassis
Mike Chope Chassis
Penske Shocks
Wilwood Brakes
Sweet Steering
Weight: 2830 Lbs